Erstes Release:
Oktober 2015
Entwickler:
Larian Studios
Publisher:
Larian Studios
Divinity: Original Sin
MMOspy
60
100
Artikel

Screenshots

Videos
Divinity: Original Sin - Informationen
Divinity: Original Sin wird ein Single- und Multiplayer-RPG mit Elementen aus dem Pen & Paper-Genre. Es wird vom belgischen Entwickler Larian Studios für den PC entwickelt und via Kickstarter finanziert.
Divinity: Original Sin - News
Weitere Divinity: Original Sin News anzeigen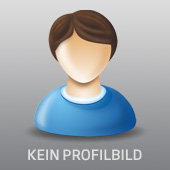 Offline
The game was partially funded through Kickstarter and is a prequel to Divine Divinity. Upon its release in 2014, the game received acclaim from critics, with many praising its ability to modernize the RPG genre https://stephencurrywallpaper.com

Du musst registriert sein um einen Kommentar zu veröffentlichen.
Registriere
dich jetzt oder
melde
dich mit deinem vorhandenen Account an.